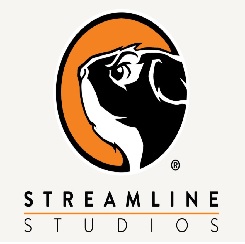 Job Detail
Career Level Others

Experience 3 Years

Industry Game Development

Qualifications Certificate
Job Description
Description
Under direct supervision of the Game Design Team or Lead Level Designer, the Level Designer works within the Design team to create world geometry for monthly content pushes and milestones. Ability to maintain and manage high levels of quality and style definitions while working in a rapid, rigorous, and timely manner; intermediate to advanced level editor experience including particle creation, sound placement and scripting is required in addition to knowledge of the Level Design processes and game production pipeline.
RESPONSIBILITIES
Delivering excellence

Ability to create high -quality level design concepts that effectively demonstrate game mechanics that solidify and establish the overall concept and playability/ 'fun factor" of the production.
Ability to visualize and conceive level design objects triggers and elements that contribute to the overall playability and design quality of the production.
Continually refines personal design abilities and increases knowledge of new level design methodologies, techniques, and tools.
Meets deadlines and contributes effectively in a team-oriented environment
Works efficiently and effectively within technical constraints of a production while generating high-quality level design concepts that match (or) exceed unit standards.
Implements conceptual design, integration of game mechanic, system design, interface design, testing and Quality Assurance.
Regular review testing to ensure design vision is being met.

Communication

Communicates regularly with the Lead Level Designer regarding the status of current project milestones and initiatives; obtains guidance and approval from Lead Level Designer as required to advance initiatives and milestones. Team and personal development
Participates in reviewing, monitoring, and evaluating work flow to improve or automate the level design production process.
Collaborate with team to maintain documentation and help keep a unified direction.

Team and personal development

Assists in establishing and maintaining the core level design requirements of the production with an understanding of the game development pipeline.
Facilitates multiple day-to-day level design production processes to ensure playability of the design.
Performs miscellaneous job-related duties as assigned.
Working with team, define level and encounter behaviour's
Work with Lead Level Designer in developing skill and challenge progression for Player.
REQUIREMENTS
Experience working with Unreal Engine 4
Experience working within a group/team
Excellent verbal and written communications skills (English), being able to explain technical solutions clearly and concisely
Enjoys playing and making games
Able to illustrate and/or prototype ideas visually using standard industry tools (Photoshop, 3D Studio Max, etc.)
Ability to work well under pressure and with deadlines
Understanding of the games industry landscape, market opportunities and player expectations
Strong sense of accountability and ownership
Strong knowledge of Design concepts (gameplay, learning curve, core game loop, balancing, etc)
Required skills
Other jobs you may like