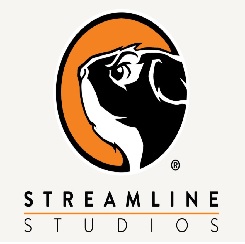 Job Detail
Career Level Executive

Experience 2 Years

Industry Game Development

Qualifications Certificate
Job Description
Streamline Media Group is a global company with teams in North America, Europe, and Asia. We are looking at self-motivated and energetic team players to join our growing development team. While Streamline is primarily known for working on games, we actually also produce our own in-house tools such as Streamframe and provide development for non-game partners.
We are looking for a mid-to-senior level frontend developer to join our platform team. This is a fast-paced role on a nimble, and innovative team that focuses on results over perfection.
Duties and Responsibilities:
Works with the Product Owner to provide technical design, estimation, and implementation for user stories.
Deliver user stories on time with high quality, serving in a leadership role where needed or in a supporting capacity.
Provides technical design leadership on user stories, engaging the Data and Architecture groups as needed.
Requirement:
Extensive experience implementing modern client-side applications using Angular, React, or Vue.
Deep understanding of the underlying technology, libraries, and design patterns used with Observables in Angular and React.
Familiarity with state management libraries like NgRx, Redux, or Akita.
Extensive experience with strictly/strongly typed languages (TypeScript, etc).
Strong understanding of modern responsive CSS design techniques and frameworks like TailwindUI and Material UI.
Extensive experience with Git and version control.
Experience with design systems like Atomic Design and tools like Storybook that apply these design systems.
Excellent interpersonal and communication skills.
Required skills
Other jobs you may like