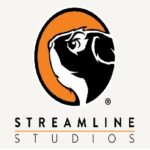 Overview
Sectors Animation

Posted Jobs 0

Viewed 353
Company Description
Streamline was founded in 2001 in The Netherlands by four young, passionate gamers with a gift for modding and developing original games. Twenty years later, Streamline has weathered the digital transformation, economic crisis, and a global pandemic. Since our first project, Gunman Chronicles, we've established strong relationships with AAA developers, publishers, and brands across entertainment and enterprise industries.
Streamline is now five brands with over 180 people across three continents. We've evolved into a company that bridges media, entertainment, technology, and enterprise with video game technology and methodology.
We continue to seek out like-minded creatives and innovators to collaborate with, as we love playing games, and we love working in and developing new tools and technologies to build them.
Our philosophy has always been to create fair relationships that grow value for everyone involved with respect and dignity.
People. Process. Technology.